Top 3 Tips on Choosing Your First Motorbike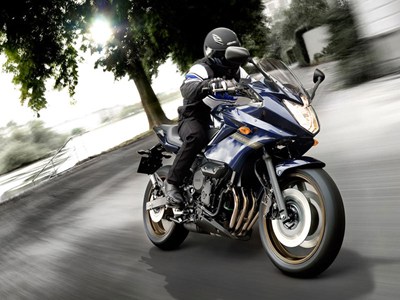 Are you in love with motorcycles? Okay, so maybe you have taken all the necessary courses, practiced you riding skills, and now you need to buy your very own motorbike. But how do you choose the best bike?

No problem! This list can help you chose your first motorcycle.
Before we proceed with the top 3 tips, you need to know the first rule in motorcycling. The rule is to graduate from a lighter to a heavier model. Never buy something that you can't handle to ride yet. Start with a smaller unit, and after you have had enough experience, you can advance and purchase a bigger one.

Now, let's go and tackle the top 3 tips:
Tip #1
There are different types of functional requirements. You need to recognize your need for a motorbike. There are customized bikes, cruisers, sports and street bikes. Each of them caters to different functional requirements. The bike for long distance rides may not be ideal for heavy traffic conditions. You have to be realistic when it comes to choosing the kind of bike you want before you buy anything.
Also, know the available bikes. Spend some time to search the available units based on your requirements - study them carefully. Each and every unit has their own characteristic. Some have superb handling features, while others run a speed on a straight line. Assess every bike. Visit dealerships to check the bikes out. This is to help you identify if you like the bike or not.
Tip #2
Choose a model that fits your body type. Motorcycles come in a variety of shapes and sizes, and it's important that the one you chose is proportion to your body type. You can have test rides on the bikes on your list.
Tip #3
Decide whether you want to purchase a brand new or a pre-owned motorcycle. Buying a used in it will give you less guilt when you scratch or damage it. Conversely, brand new bikes come with warranty - though they may cost higher and depreciate quickly. If you're not certain about your skills in riding motorcycles, start with a used one, master your skills, then upgrade if you think you can handle a newer model.
Don't be an impulsive buyer. Never purchase a bike that you just saw out a parking space or perhaps a display. This can be tempting - true, but you need to make an informed decision. You need to test run to see if it suits you.

If you are not sure if the bike is new or used, hire a qualified mechanic. He will check if you are purchasing a new or a pre-owned unit.

Above all, choose passionately. You may follow the steps and still end up buying something that does not excite you. So, even if you're making a logical decision, choose with passion too. Get something that will spark the rider in you.
Just follow this simple guide and be a proud owner of a motorcycle that has everything you need!
Need Finance is 100% Australian owned and has been operating since January 2001. We currently have eight offices conveniently located in Queensland, New South Wales and Victoria. We are looking to expand Australia wide in the very near future.
Our experienced staff are committed to providing fast friendly service, helpful advice, flexible options and great deals.
We have direct links with over 20 major Australian Financial products which means we can tailor a loan facility that best suits your needs.
We are here for you and we wish to build a long lasting relationship with you. If it's a personal, business or whether it's motorbike loans we are able to cater to all your financing needs.